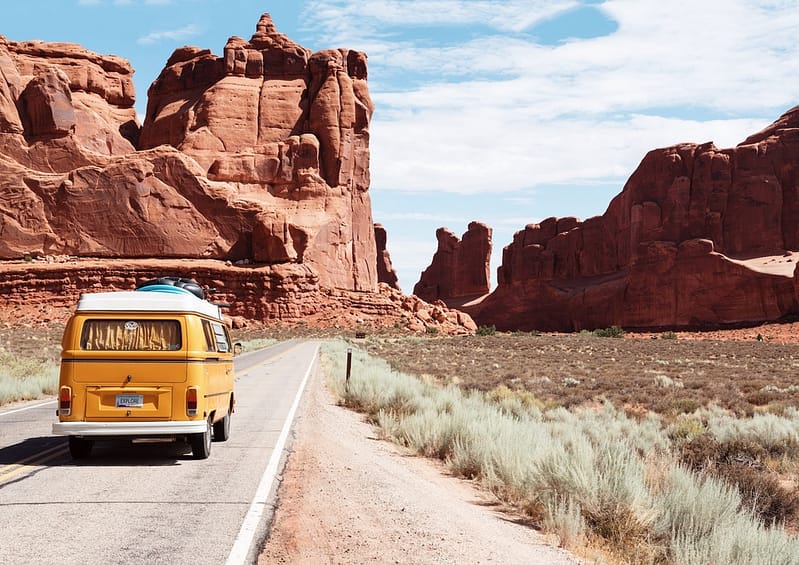 Okay, so we're back to face-to-face research…now what? Whether you are new to research in a facility, or it's been a hot minute, here are some tips to consider when getting back to in-person research.
Before the Sessions
When it comes to the facility, remember, YOU are "the client". Obtain the spec sheet and checklist from the facility and complete with all anticipated needs well before the session dates. Any forms to fill out should be discussed with the end client, but should be completed by the moderating team, including: 

Room set-up (e.g., boardroom, living room, classroom, etc.)
Supplies needed (e.g., whiteboard, easel, notepads, name tents, etc.)
Backroom needs (e.g., # of attendees, snacks, Wi-Fi password, copy of respondent grids, etc.)
Food expectations (e.g., pre-selected meals, ordering on-site, etc.)
Technology needs (e.g., session recordings and where to send, remote viewing options, etc.)

Know your respondents before you meet them. Prior to the interviews, review the respondents' profiles. By reading the profiles, you will have an important perspective on each participant, and that may help uncover or explain nuances in each respondent's attitudes and opinions.

Also, have an idea of who you want to release if there are over recruits. Make sure you have the right group balance when it comes to important demographics, etc.

Discuss with the client what the expectations are for the debrief – end of night, next day, later in the week via phone, etc. so that you can let the facility know ASAP how long you'll be staying after the last group. Sometimes sessions are scheduled pretty late in-person; don't be a surprise burden on their team.
Once You Arrive at the Facility
Know when to show up – arrive at the facility at least an hour and a half before the sessions start. This gives plenty of time to make sure everything is set up in the back room, to test equipment, and to discuss any final fine-tuning for the sessions and discussion guide with the end client.  Additionally, be sure to allow for 10-15 minutes for yourself to zone in, gather your thoughts, and get ready.
Dress for the front room, not the back room. If participants are showing up in jeans and casual clothes, do the same. Put them at ease and be one of them. If you want to impress the clients in the back room, focus on doing a good job.
Make sure to have a team member in the back room to act as host, note taker, client listener/whisperer, etc. In-person focus groups and IDIs are different, because the moderator can't secretly take notes, and you are "on" all of the time – eye-contact is everything. A teammate can help with:

Taking detailed notes of the sessions (particularly quotes and marking time-stamps)
Noting down any body language or subtle clues which the main moderator might miss
Paying attention to what the client is most interested in and surprised about from what they hear

Check one, check, check… do a sound check from the front room to the back room. The facility has likely done this, but rinse and repeat to make sure all is working well.
Discuss with the client how you want to handle additional questions that may come up during the sessions – e.g., sending notes into the room (let them know who to ask), waiting until the closing section when you'll check with them, etc.
Keep client posted on who has showed up for the session and ask if they are looking to seat anyone based on the demographics listed. Many times, you as a moderator will have an idea of who to select, but the client may have a different view on who they would like to see in the group.
For Focus Groups, consider giving participants a Waiting Room Exercise with just 1-2 questions relating to the project to give you an indication of who may be a better fit for the discussion.
Make sure the lights in the back room are dimmed or turned off before the sessions start! No glaring computer screens, phones, etc. to distract the participants.
After the Sessions
Take the time with the client to debrief after the sessions, while the conversations with participants are fresh on everyone's brains. The best ideas often happen right after the groups. Debriefing immediately after the groups wrap can uncover some break-through ideas for the team. Be prepared to ask and answer questions like "what stood out to you" and "what surprised you?" That way you know what is important to the client and can focus your findings there.
Make sure that you have given clear direction to the facility host on how/when you want to receive any deliverables, such as session recordings, transcripts, etc. Confirm, confirm, confirm!
With these tips and reminders, hopefully you will feel more prepared as you venture back out into the wild but fun world of in-market research!
Karen is a Senior Researcher with 15 years of experience translating consumer behavior into meaningful insights. While Karen is adept at leading research across a wide range of methodologies, she is especially passionate about conducting qualitative research studies, both in-person and remotely. Karen began her research career at a boutique market research firm that focused on families and kids and has continued to build her knowledge with a variety of audiences and verticals.
Patricia is a market research professional with over 15 years of qualitative research experience. She quickly recognizes patterns, easily sees the "big picture" and provides the emotional intelligence required to make the very best business decision in today's marketplace. She has conducted thousands of focus groups with both Gen Pop and Hispanic consumers and is specialized across industries, methodologies and demographics. Her curiosity and passion for research have provided her with the ability to connect with people enabling her to obtain deep, underlying thoughts and feelings that go beyond superficial reactions.