ONLINE FOCUS GROUPS, IDI'S, UX, DISCUSSION BOARDS, MOBILE ETHNOGRAPHIES, APP TESTING AND ONLINE COMMUNITIES
Touchstone Research has over two decades of experience providing next-gen online remote qualitative research services to the world's largest brands, marketers, and agencies.
We ran our first online focus group and launched our first insight community more than 10 years ago!
Touchstone provides both full-service and flexible service for a range of online, mobile, remote qualitative research studies.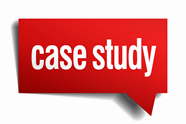 Our focus on advanced technologies and innovation in research methods has enabled us to develop unique methodologies and utilize state of the art platforms & tools that make it possible to replicate virtually all in-person research online including UX testing where it is important to not only interact with the user via webcam but also capture the device screen and simultaneously capture sound within the app being tested. Learn more:
ONLINE, MOBILE, AND REMOTE QUALITATIVE RESEARCH CAPABILITIES
Online/Remote Focus Groups and In-depth interviews
Online/Remote Virtual Dyads & Friendship Groups
Remote UX testing (moderated & unmoderated)
Insight communities
Online discussion boards
Diary studies
Mobile ethnographies
Live chat Quant/Qual hybrid studies
Co-creation & Immersion studies
Large scale app testing (computer, mobile, streaming devices, AI devices)
VR/AR research 
Tools
and services
Whether you need to conduct a remote in-depth IDI, focus group, or usability test—Touchstone has the tools and capabilities to meet your needs.
Platform Tools and Capabilities:
» Compatible on a PC, Smartphone or Tablet (iOS and Android)
» Hi-definition audio and video (up to 1080p quality)
» Sessions recorded to the cloud immediately after the session
» Built-in sharing and collaboration tools:
» Moderator and participant screen-share
» Concept mark-up/annotation tools
» Whiteboards
» Polling feature
» Remote access to participant/moderator PC
» Breakout rooms
» Observer access and private research team chats
Note: features may vary by platform. Touchstone will select the best platform(s) to be used based on your unique study needs.
 Touchstone Services:
» Ideation/design consulting
» Screening and recruitment
» Project setup and management
» Activity guide development
» Moderation
» Reporting and analysis
» Video highlight reels
» Automated transcription
» Incentive distribution
We offer flexible and full-service for all our qual offerings.
Touchstone can handle just your project recruitment and hosting and project management or full-service–everything from beginning to end—we fit in where you need us!
Flexible Service Options
Participant recruitment
Project management
Platform hosting and management
Incentive distribution
Machine & Human transcription depending on your project needs
Full-Service Options
Activity guide development
Moderation (RIVA trained moderators)
Topline reporting
Executive summary reporting
Video highlight reels 
Benefits of remote IDI
s

/focus groups

and moderated UX
Reduced project costs:
Lower participant incentive (less prepping/obligation from the participant needed)
Eliminate moderator travel and facility costs
This reduction may free up resources that can be used for recruiting additional participants, additional waves of research, etc.
Faster Insights:
Rapid turnaround on audio/video files
Fast transcription of video files (rapid machine transcription)
Allows for research to be completed faster with more interviews that can be conducted in a day as researchers will not need to travel to and from facility or participant locations
Greater flexibility & diversity:
Access to a more diverse group of participants since we are not limited to recruiting from a specific location
Greater flexibility in scheduling session times since participant travel to the facility is not a factor
 Increased participant comfort level:
To get the most insight out of an interview it is important to conduct qualitative sessions in a setting where participants feel comfortable. Some participants (particularly kids) feel more comfortable and open to sharing their feedback virtually from their home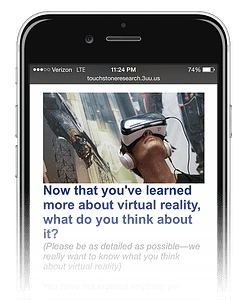 US & Global Market Coverage
Touchstone provides global online qualitative and quantitative research capabilities and services. We are CCPA and GDPR ready and Privacy Shield Certified.
USA
International Markets (we cover a range of markets across the Americas, Asia, Europe, Africa and Oceania)
Key Target Demographics
Touchstone has special expertise in niche demo's and youth and family—we also cover all core target demographics! We have our own Youth & Family panel that's been running for over 15 years as well as an extended sample partner network allowing us to fill virtually any study type.
Children & Tweens

Age 0-3 (participate w/ parent)
Age 3-5 (participate w/ parent)
Age 6-12

Teens Age 13-17
Young Adults Age 18-34
Adults 35-65+
Parents (Mom, Dad, or Both)